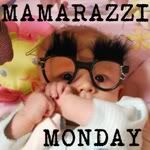 It's time for Mamarazzi Monday with Ann Maire at
Household 6 Diva.
We have been super busy these past few weeks. I have been trying to get things organized when school starts, and we are going on vacation next month to the beach! But I have still managed to snap a few photos of my girlies this week:
Have a good week picture taking mommies!